Your Problem, Our Solution
Read, Trust, Buy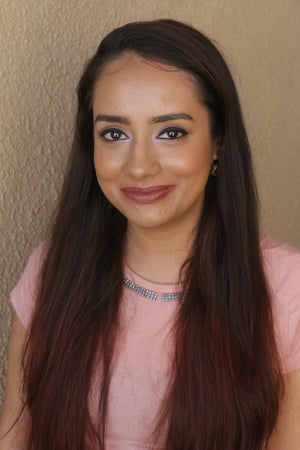 Forest Berries Shampoo
Mrinalini Mohanty
While I love all the products I have tried from Herb Island, the Forest Berries Shampoo wowed me the most. This is because it is hard to find shampoos that add volume to the hair without drying them out, but this shampoo manages to strike the balance. It makes my hair voluminous, bouncy, and soft, without stripping it dry and works really well in conjunction with the Forest Berries Conditioner. It is excellent for the Indian climate where we have to deal with everything from high humidity to extreme dryness, as it moisturizes and strengthens the hair, and reduces frizz too!
Ayurvedic Therapy Hair Oil
Teertha Anil
The Herb Island Ayurvedic Therapy Oil reduced my dandruff and completely solved my itchy scalp problem. After using it for a few weeks, my hair fall reduced. It nourished my hair and completely eliminated my dry scalp problem.  This oil reduced the frizziness of my hair and made it more manageable. I love its ingredients list and I would recommend it to people with different hair types as it is effective in multiple ways. It is super lightweight and non sticky, it has a very natural, ayurvedic, pleasant sort of a fragrance and using it is very therapeutic. I would give this oil a 100/100.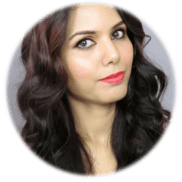 MOROCCAN ARGAN OIL HAIR SERUM
Neha
The consistency is more on the runny side which is perfect for hair serum. It is very lightweight and spreads evenly on hair also works well on both dry and wet hair. It has a very light flowery scent which keeps my hair smelling fresh for hours and gives a nice shine to them. It helps in detangling hair which reduces hair fall. It is a must-have product for frizzy and unmanageable hair.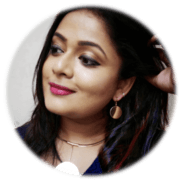 AYURVEDIC THERAPY HAIR OIL
Niranjana
I was quite intrigued with the oil seeing the herbs and leaves floating inside but to my surprise, the fragrance is not at all herbal. It's too pleasant and light and gentle on hair. Washing off is also easy and doesn't make hair too limp. And this is probably one of my favourite hair oils ever owing to the mild yet soothing effects it has on hair!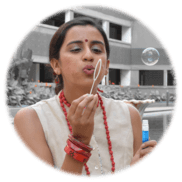 FRENCH GREEN CLAY FACE WASH
Krupa
I have used the French Green Clay Face Wash for a while now and here is what I like about it – 1. Smells Fresh 2. Leaves skin feeling refreshed and oil free without dry feeling 3. Face does look brighter after use 4. did not break me out give me any sensitivity 5. Cooling and perfect for summer. I would consider repurchasing this.
Our Fresh Philosophy
We believe beauty should be clean, fun & fresh! Blending raw herbs & potent active ingredients to create effective products is our thing.
We adopt high standards to grow fresh herbs in our organic farm and procure the most efficacious ingredients from around the globe to offer clean formulations that are free from harmful ingredients like Sulphates, Parabens, Petrolatum fillers & more.
Know Us More!